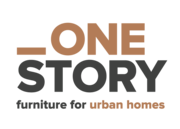 Scandinavian furniture for urban living
At One Story, we're here for Kiwis embracing a new way of living. All that's great about your city's right at your doorstep, and you make room for only what matters to you. Living in smaller urban spaces, a lot of the time, really means the big life.
We're one of the largest stockists of genuine IKEA products in NZ. Order online or visit our showroom to see our furnished concept rooms.